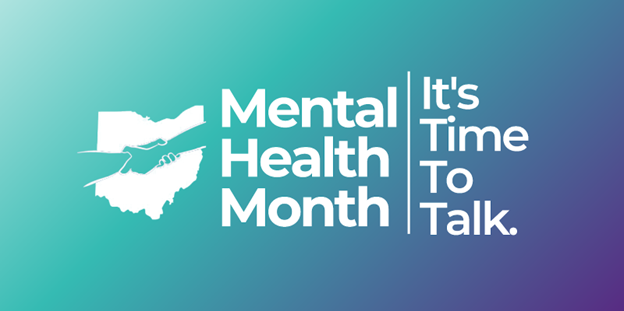 May is #MentalHealthMonth!
1 in 5 Americans will experience mental illness in their lifetime.
Throughout this month, we will discuss the importance of having conversations about mental health. Visit the Ohio Suicide Prevention Foundation to learn how to get involved! #ItsTimeToTalk
The Wood County Suicide Prevention Coalition is a community of citizens from diverse backgrounds who are united in our resolve to save lives.
We pursue coordinated strategies to educate and increase awareness that suicide is a public health problem, not a private shame.
Our Coalition is committed to increased public understanding of depression, mental illness, and alcohol and drug abuse as treatable health conditions, not as signs of personal weakness. We are enemies of fear, ignorance, and stigma, all of which prevent people from seeking and finding help in times of great personal distress.
Raise awareness of the problems of depression and suicide
Convey that suicide is largely preventable and depression is treatable
Decrease stigma as a barrier to seeking treatment
Encourage treatment for depression and suicide risk
Wood County Crisis Line (419) 502-HOPE (4673)

Children's Resource Center (under 18 years old) 1 (888) 466-5437 or (419) 352-7588

National Suicide Prevention Lifeline 988

Crisis Text Line Text "4HOPE" to 741741